A word from the team
ExxonMobil PNG is investing in the Papua New Guinean workforce of the future.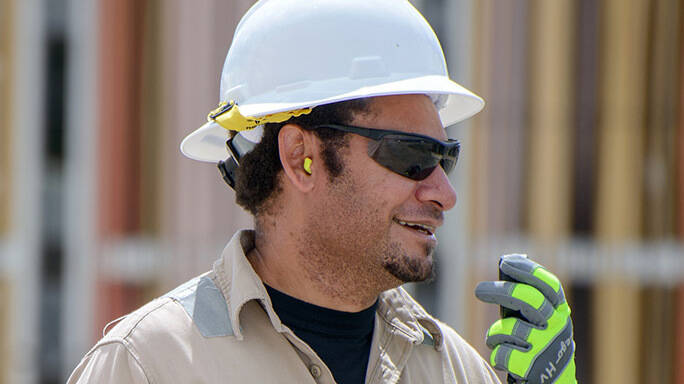 Jay Lavapo
Production Supervisor, Jay, oversees and mentors ExxonMobil PNG's Operations and Maintenance trainees.
When Jay joined ExxonMobil PNG as a Pipeline Technician during construction of PNG LNG, he brought with him over 11 years' experience in Papua New Guinea's oil and gas industry.
During this time, Jay's skills and work ethic were recognised and following the completion of construction, Jay was reassigned to the Hides Gas Conditioning Plant as Control Room Operator for the commissioning, start up and production operations of PNG LNG.
It was in this position where Jay formed part of a team that was engaged to develop operations procedures and training manuals that are now used at Hides Gas Conditioning Plant.
Since taking on the role of Production Supervisor in 2017, Jay has learnt valuable skills in people management and although he has found the role challenging at times, the support of his team at ExxonMobil PNG has enabled him to foster strong working relationships and gain valuable experience.
To date, Jay has supervised over 10 Trainees from ExxonMobil PNG's Operations and Maintenance Program, teaching them skills in operating process equipment and working with the distributed control systems (DCS) on the control panel.
It is exciting to see trainees progress to where they are now compared to when they first started. I am proud to have played a part in training the first PNG LNG operations trainees to reach the level of Control Room Operator.
Working for ExxonMobil PNG has enabled Jay to learn firsthand the training, self-development and career progression opportunities of working for a global company.
Jay attributes his success in the role to the conducive workplace environment ExxonMobil PNG has fostered which has enabled the Papua New Guinean workforce to prosper.
He is grateful for the opportunities ExxonMobil PNG has provided, which have allowed him to broaden his knowledge in Papua New Guinea's oil and gas industry.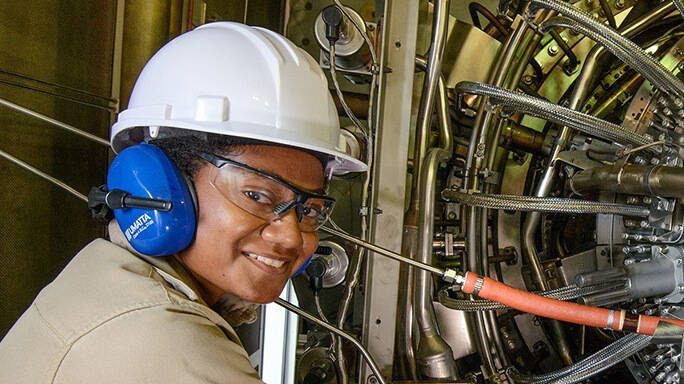 Michelle Samai
When the PNG LNG facility started exporting LNG, it put the island nation on the world's energy map. For Papua New Guineans, this achievement has translated into jobs and opportunities.
An important aspect of driving local employment has been a focus on training, including an intensive operations and maintenance trainee program targeted at high school graduates.
In just a few years, more than 200 young Papua New Guineans – 25 percent of whom are women – have participated in the program, including graduate Michelle, who grew up in the island province of East New Britain.
I used to read about PNG LNG in the paper, but I never imagined I would get to work there.
The trainee program gives young Papua New Guineans the technical know-how and hands-on experience – along with the confidence – to tackle highly sophisticated equipment.
Michelle started working for PNG LNG in 2015, as part of its third intake of trainees. She was formally hired as a maintenance technician after successfully completing her year-long traineeship. She and her teammates are already tackling big assignments and big equipment. Read more.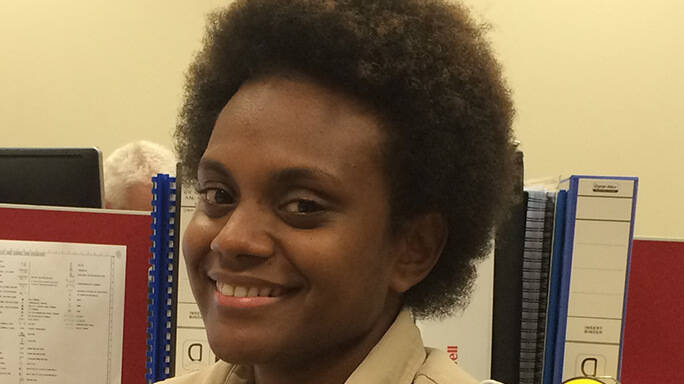 Immaculate Wanjik
Immaculate is accomplishing personal and professional goals in the LNG industry as an IC&E Engineer at ExxonMobil PNG.
Originally from East Sepik and East New Britain, Immaculate began her career studying at the Papua New Guinea University of Technology where she graduated in 2015 with a Bachelor of Engineering in Electrical Engineering - Power.
On finishing her degree, she was offered a position as an Electrical Engineer as part of ExxonMobil PNG's Graduate program. This position took her to the Hides Gas Conditioning Plant where she supports the Maintenance team with operational work.
Her role gives her the opportunity to acquire new skills not just in the field of electrical engineering but in the other parts of the Oil and Gas industry.
Immaculate said working at EMPNG has personally challenged her self-confidence.
"Growing up I was taught to address people, especially those in higher positions of authority by addressing them as Mister, Miss, Sir or Madam. The 'one team' culture at ExxonMobil PNG challenged my personal development and taught me to see everyone as equal and a team player," said Immaculate.
Immaculate enjoys her position not only because it allows her to work with people with different skill sets but for her ability to ensure the ongoing reliability and operation of PNG LNG facilities.
I always ensure I am working to the best of my ability and if I am unsure, I will ask. Never be ashamed to say that you don't know something and ask for help.
Immaculate describes becoming an employee at ExxonMobil PNG as her greatest achievement to date.
She has her sight set on one day becoming an expert in her field and a role model to other Papua New Guineans.