Capacity building
ExxonMobil PNG's US $4.3 million (PGK11.6 million) grant to the Texas Children's Hospital program is helping improve pediatric, maternal and public health capacity across Papua New Guinea.
Texas Children's Hospital
In 2013, the Baylor College of Medicine of International Pediatric AIDS Initiative (BIPAI) at Texas Children's Hospital embarked on a program to extend its world class medical care and public health expertise into Papua New Guinea, made possible through a partnership with ExxonMobil PNG.
With the goal of strengthening child and public health, this marks the first time that a United States academic healthcare system has seconded pediatric and public health faculty to the University of Papua New Guinea (UPNG).
One of the biggest health challenges of PNG today is the devastation tuberculosis (TB), has on the population. PNG has one of the highest rates of TB in the world, including the second highest in the Western Pacific Region. Nearly 25 percent of the cases are in children, much higher than the 10 percent typically seen, and children are more likely to die from the disease.
Despite the challenges faced in PNG, BIPAI at Texas Children's Hospital has helped lead the introduction of a new child-friendly medication, the fourth country in the world to do so. BIPAI also has helped rewrite the guidelines to treat children for TB and multi-drug resistant TB and educate the nation's workforce.
In the area of malnutrition, BIPAI at Texas Children's Hospital also has helped institute guidelines at the Port Moresby General Hospital to decrease the mortality rate to 5 percent from 15 percent and to increase HIV testing to more than 80 percent from 40 percent in these malnourished children.
Dr. Henry Welch, a pediatrician seconded to the University of Papua New Guinea from the Baylor College of Medicine, has said there is a real need to continue to support pediatric, maternal and public health education, training, mentoring, capacity building and research in Papua New Guinea.
"ExxonMobil PNG is truly investing in the future healthcare of Papua New Guinea. What it's doing is working with the next generation of doctors. The collaboration is starting from the ground so the impact will continue for years to come," Welch said.
This project is changing the lives of the people living in Papua New Guinea for the better.
The healthcare partnership has been enormously successful, benefiting at least 400 obstetric and paediatric patients every year and improving the skills of hundreds of medical and allied health professionals and trainees.
More than 700 medicine and health science undergraduate students and 42 doctors and nurses at the Port Moresby General Hospital have received training and mentoring from international doctors to improve overall patient care.
Just last year Dr. Edwin Machine, who is seconded as Public Health faculty to UPNG from Baylor, helped establish a Masters in Public Health training program. This sets up a workforce trained to tackle the major health issues facing PNG today and in the future.
The program also includes a scholarship that enables a Papua New Guinean healthcare worker to pursue further studies in the United States. Port Moresby General Hospital Medical social worker Margaret Maipa Yagas was the first recipient of the BIPAI scholarship funded by ExxonMobil PNG.
Watch the video to learn more: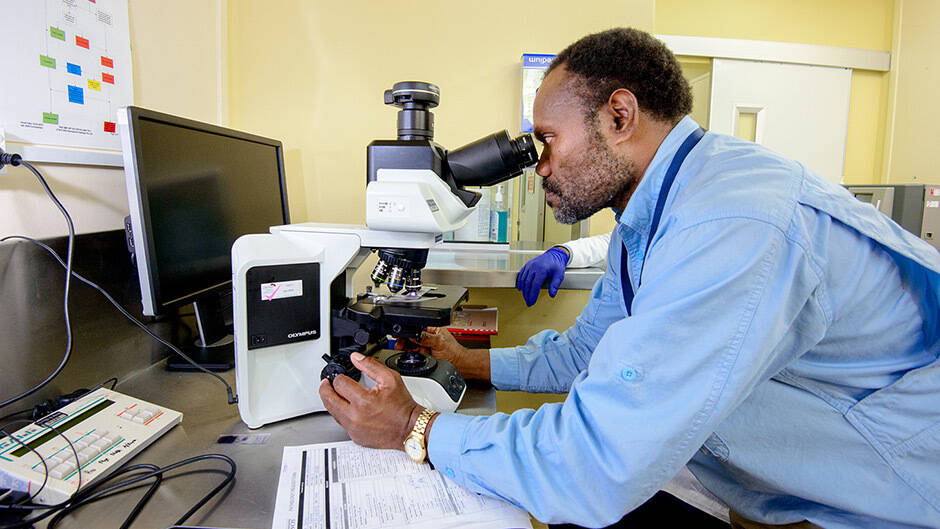 Community health impact management program
ExxonMobil PNG invested in building national community health capacity through public-private partnerships with the PNG Institute for Medical Research (PNG IMR). The implementation of an integrated health and demographics surveillance system (iDHSS) provided new data and insights into the disease burden in the country.
Health Article •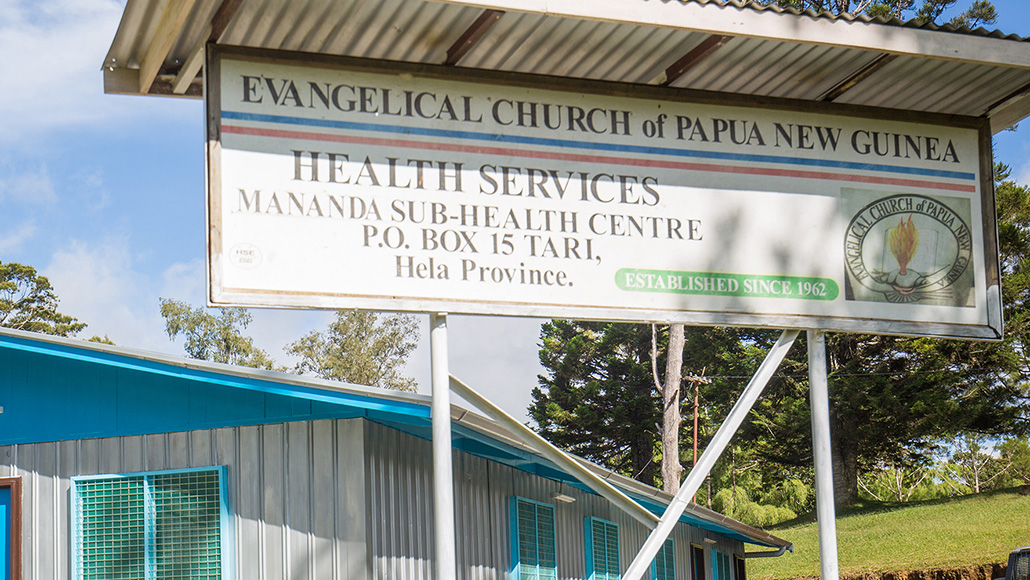 Health
ExxonMobil PNG has invested US$35 million (PGK88.6 million) into improving health care services in Papua New Guinea for people of all ages.
Environment and health Topic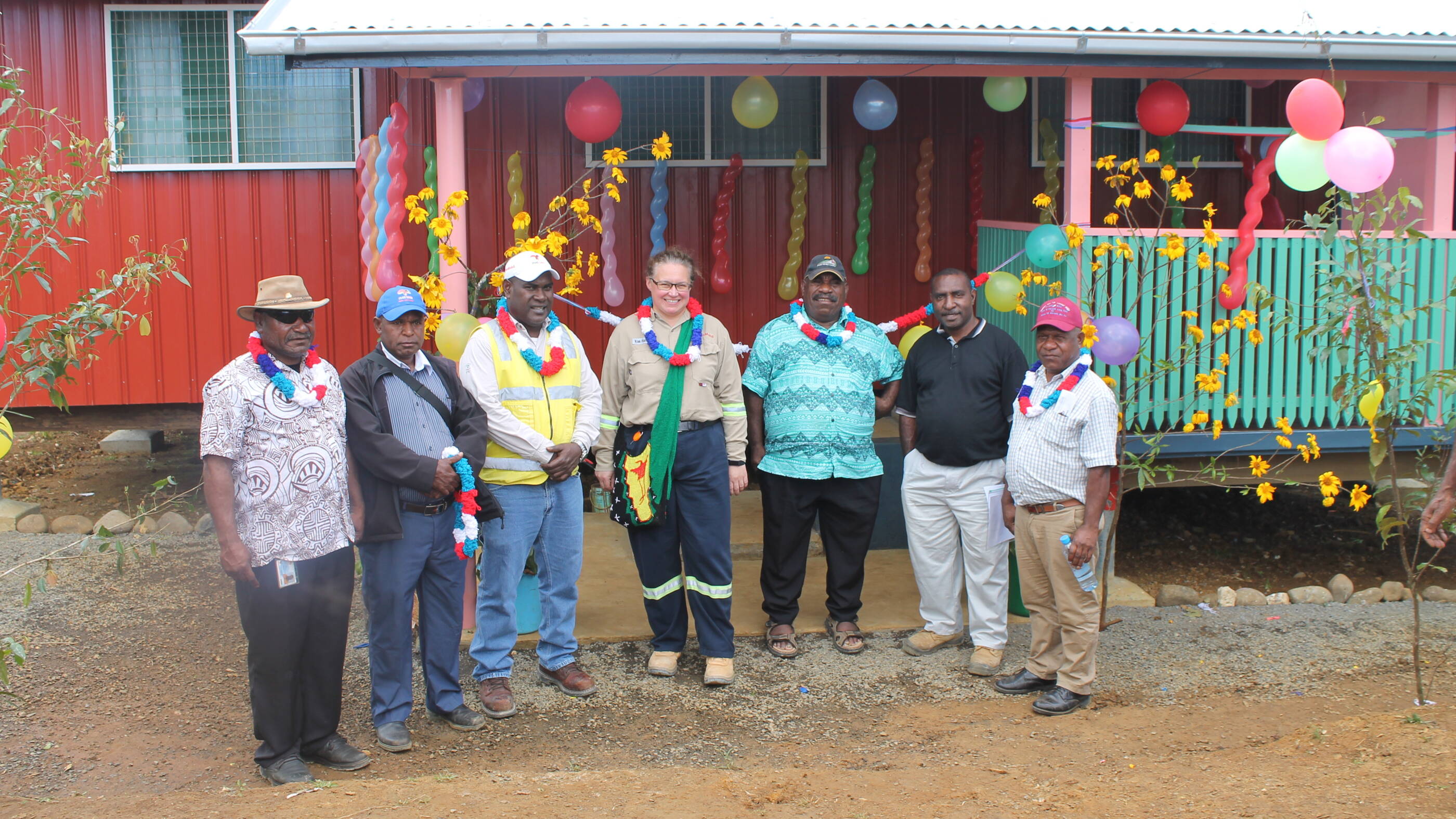 In-kind support
At a local level, ExxonMobil PNG is making infrastructure improvements to community clinics surrounding Project facilities to improve the health care services available to Papua New Guineans. Many health services providers lack the functional medical equipment they require to successfully treat patients.
Health Article •