Community health impact management program
ExxonMobil PNG invested in building national community health capacity through public-private partnerships with the PNG Institute for Medical Research (PNG IMR). The implementation of an integrated health and demographics surveillance system (iDHSS) provided new data and insights into the disease burden in the country.
A lack of effective and comprehensive data that could be used to provide a more complete picture of the health of communities in Project areas led to a partnership between ExxonMobil PNG and the PNG Institute for Medical Research (PNG IMR).
Newfields Senior Partner, Dr. Gary Krieger, advised ExxonMobil PNG on the community health program design and said the successful implementation of the integrated Health Demographic Surveillance System (iHDSS) in Papua New Guinea serves as a model not only for public-private partnerships in PNG, but for industry globally.
IPIECA, the global oil and gas industry association for environmental and social issues, showcased ExxonMobil PNG's Community Health Impact Management Program in its Health Impact Assessment (HIA) Guide as an example of industry best practice.
"The data collected under the iHDSS has helped improve accurate diagnosis of disease at the village level and has also aided provincial and national health authorities to more effectively plan and implement health services," said Dr. Krieger.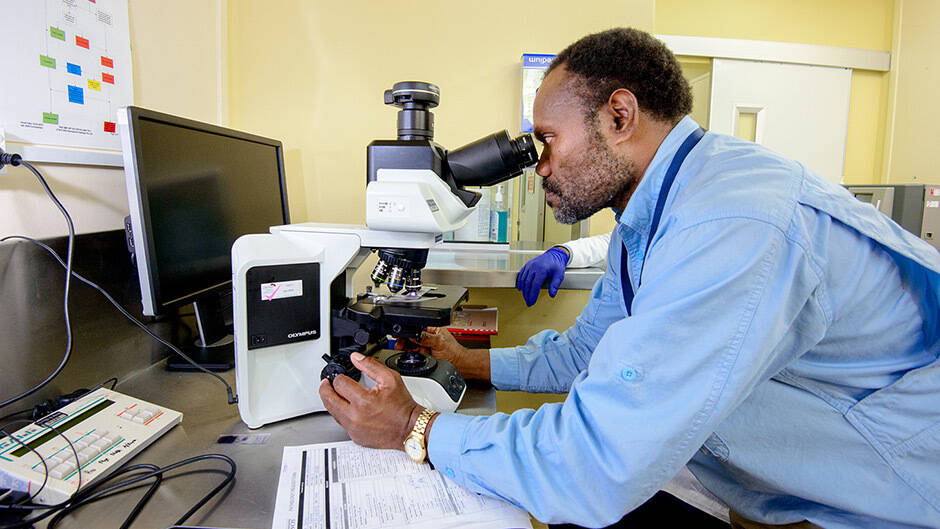 According to Dr. Krieger two of the most important studies conducted by Partnership in Health Project (PiHP) related to Sexually Transmitted Infections (STIs) and Tuberculosis (TB).
"The first study demonstrated that TB rates in Kikori were at epidemic levels and indicated that the TB problem in Papua New Guinea was not simply limited to geographical areas such as the Western Province and National Capital District.
"This study was the first TB investigation in the Gulf Province ever published and helped sound the alarm for the evolving PNG TB epidemic.
"The STI study performed the first ever assessment of Human Papilloma Virus (HPV) prevalence in PNG women and demonstrated extremely high rates.
"Not surprising, other iHDSS data demonstrated that cervical cancer was a critical cause of mortality in PNG women.
"The PiHP study clearly demonstrated that HPV is a critical issue for PNG and that vaccination strategies would likely yield tremendous benefits," concluded Dr. Krieger.
A review of the iDHSS by the Papua New Guinea Institute of Medical Research found no significant change in underlying morbidity patterns as a result of the PNG LNG Project and concluded that the iHDSS had provided comprehensive health data regarding illness and death patterns in Papua New Guinea.
These patterns could be used by the National Department of Health to identify and target specific intervention programs to improve health outcomes in the country.
It also found that educational attainment, particularly for women, improved in Hiri, Central Province, while some positive economic consumption changes, such as the use of bank accounts and purchase of improved housing materials, were recorded in both Hiri and Hides in Hela Province.
PNG IMR's technical team, led by Dr. Bang Nguyen Pham, said the availability of highly accurate data is key to the development of effective health policy.
PNG IMR and our stakeholders encourage the government, donors and industry to build upon the foundation set by the successes of the partnership with ExxonMobil PNG.
Related content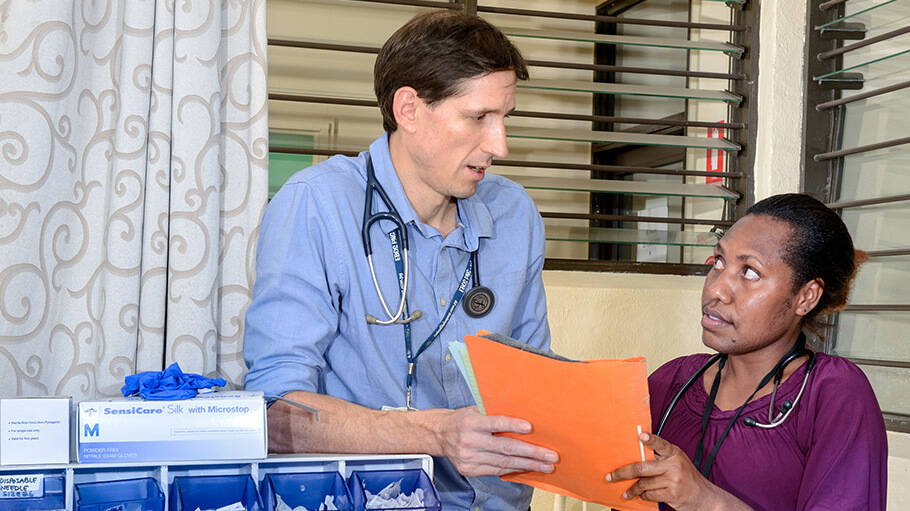 Capacity building
ExxonMobil PNG's US $4.3 million (PGK11.6 million) grant to the Texas Children's Hospital program is helping improve pediatric, maternal and public health capacity across Papua New Guinea.
Health Article •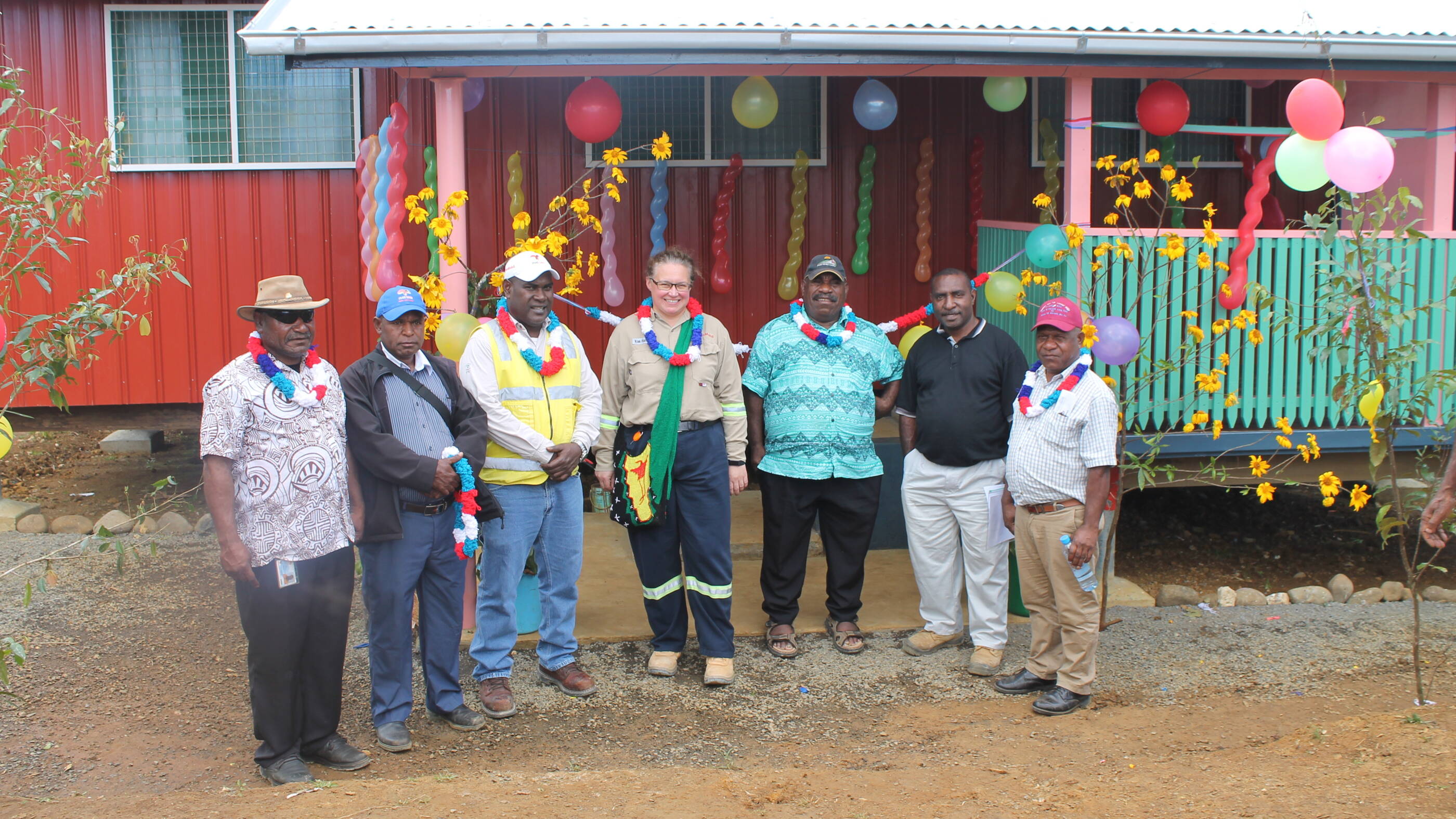 In-kind support
At a local level, ExxonMobil PNG is making infrastructure improvements to community clinics surrounding Project facilities to improve the health care services available to Papua New Guineans. Many health services providers lack the functional medical equipment they require to successfully treat patients.
Health Article •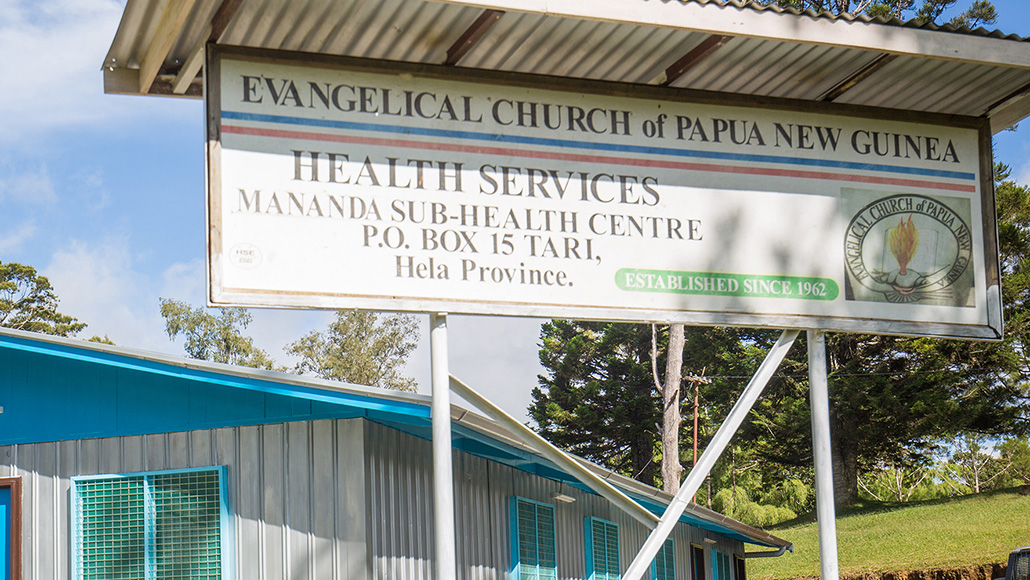 Health
ExxonMobil PNG has invested US$35 million (PGK88.6 million) into improving health care services in Papua New Guinea for people of all ages.
Environment and health Topic