Advancing commercial agriculture
In Papua New Guinea, over six million people, approximately 87% of the population, live in rural communities and the majority depend on subsistence agriculture as a means of survival. Advancing agricultural production to create resilience and sustainability within communities in PNG LNG Project areas has been a high priority of ExxonMobil.
ExxonMobil as operator of the PNG LNG Project, is helping to establish a public private partnership with the aim of developing a large scale commercial agricultural venture in the Hela Province of Papua New Guinea.
The proposed venture will train and equip more than 5,000 small holder farmers to first produce stock feed and fresh vegetables and, over time, rejuvenate the local coffee industry. It will look at infrastructure and logistics, and includes utilizing the ExxonMobil PNG-operated Komo airfield, to get produce to local and eventually international markets.
The project also has the potential to generate around 10-15,000 jobs through small to medium enterprise business growth.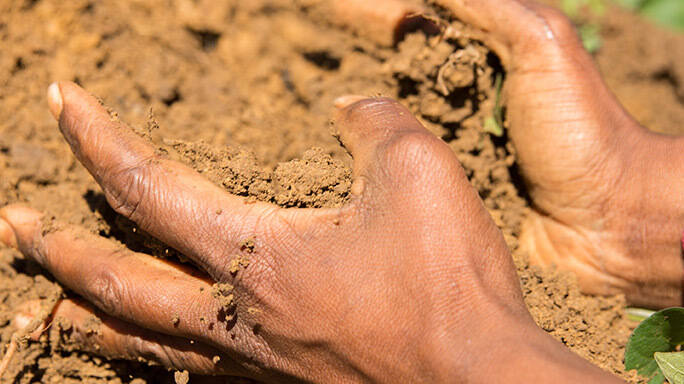 The unique public private partnership has been formed through the efforts of ExxonMobil PNG and Innovative Agro Industries, in partnership with the Hela provincial government and local level governments, to help create a sustainable pathway to commercially scale the agricultural industry in the province.
Innovative Agro Industry Chairman Ilan Weis said smallholder engagement strengthens communities and generates cash incomes, triggering sustainable flow on effects in terms of food security, health, education, development of locally owned small businesses, and improved basic financial literacy. "It has the ability to be a catalyst for rural development," he said.
Good progress was made on feasibility studies in 2018 and early 2019 with the partners now working towards final agreements prior to the full ramp up of the project.
ExxonMobil PNG Managing Director Andrew Barry said the PNG LNG Project was committed to driving economic growth and producing significant, lasting benefits.
The agricultural project has the potential to positively impact as many as 5,000 small-holder farmers in Hela Province over the next five years and beyond as well as diversifying the economic base and encouraging the development of additional small enterprises in Hela province.